WSO2 Governance Registry
Governance encompasses more than just technology; governance also includes people and processes. The WSO2 Governance Registry provides the right level of structure straight out of the box to support SOA Governance, configuration governance, development process governance, design and run-time governance, lifecycle management, and team collaboration.
Today you may have ad-hoc processes and use shared spreadsheets to register enterprise services, which is a good start. The WSO2 Governance Registry helps you move to the next level and fully understand the state and scope of your SOA portfolio by communicating and managing the lifecycle of your services, and by identifying and highlighting the dependencies between services and consumers.
Case Studies
White Papers

Upcoming Events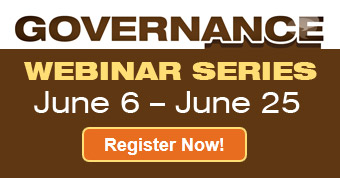 Features
Registry & Repository for Anything

Store any type of data or metadata as resources including contracts, models, workflows, WSDLs, Word documents, server configurations and more
Revisions, versions with checkpointing and rollback for any resource or resource collections
Full-text search, metadata search, tagging
Register externally stored resources including via Microsoft Sharepoint
Define behaviors that trigger automatically based on resource type

SOA Governance

Flexible Service Registry for any type of services including REST services, JSON services, SOAP services and Thrift services
Govern all aspects of services including service descriptions, service consumption, service usage, service discovery, service lifecycle management and service policies
Dependency management & impact analysis
Policy management for both design-time and run-time
Comprehensive lifecycle management
Act as Policy Store for any Policy Enforcement Point (PEP) including WSO2 Enterprise Service Bus and WSO2 Application Server
Manage notifications and alerts
Role based authentication & authorization with integration to WSO2 Identity Server or LDAP provider including Microsoft ActiveDirectory and IBM Tivoli Access Manager
Auditing, logging and reporting

Configuration Governance

Govern any kind of server/system configuration
Version and revision management with checkpointing & rollback
Full lifecycle management spanning across development, testing, staging and production environments
Integrates to any 3rd party product via command-line clients
Deeply integrated to all WSO2 Carbon middleware products

Development Process Governance

Govern all aspects of the develop-build-test-stage-production process
Integration with source code control systems such as SVN
Integrates with 3rd party continuous integration (CI) systems such as Jenkins or Atlassian Bamboo
Integration with popular build systems such as Maven or Ant
Comprehensive end-to-end application lifecycle management and governance

Framework for Governing Anything

Define any type of governance asset
Customize any aspect including UIs, handlers and filters
Integrated with 3rd party products and external systems
Repository APIs: WebDAV, JCR
Registry APIs: UDDIv3, JAXR
Governance APIs: Atom/AtomPP, SOAP, S-RAMP

Lifecycle Management

Customizable lifecycle management with built-in best practices
Content introspection, validation and verification
Human interactions, notifications and checklists
Extensible with SCXML, WS-BPEL and Java

Design-Time Governance

Discovery and managed reuse of schemas and other shared metadata supporting contract-first service design
Lifecycle management and approval for metadata
IDE integration with WSO2 Developer Studio, Eclipse plugin, Microsoft Visual Studio and WebDAV
Standards enforcement including all WS-I profiles
Built-in best practices for common metadata types

Run-Time Governance

Act as Policy Store for any type of runtime policies including security policies, API policies, service contracts, SLAs and XACML authorization policies
Integrates with WSO2 Business Activity Monitor to provide analytics, monitoring and business intelligence including custom KPIs
Service performance metrics management

Change Management

Role based separation of actions
Approval processes
Ability schedule tasks for future execution

Social Collaboration for Enterprise Governance

Empower the social enterprise
Human interaction with governance via tasks
Comments, ratings and tags on any type of resource or artifact

Lightweight, Developer Friendly and Easy to Deploy

Server customization via feature provisioning of any WSO2 middleware capability
Deployable standalone or as federated set of servers
Choice of deployment to on-premise servers, private cloud or public cloud (WSO2 StratosLive Governance-as-a-Service) without configuration changes
Integrated with SVN, Maven, Ant and other standard tools for development & deployment
Integrated to WSO2 Developer Studio, Eclipse-based IDE for all WSO2 products

Manage & Monitor

Comprehensive management & monitoring Web console with enterprise-level security
Built-in collection and monitoring of standard access and performance statistics
JMX MBeans for key metrics monitoring and management
Integrates with WSO2 Business Activity Monitor for operational audit and KPI monitoring and management
Flexible logging support with integration to enterprise logging systems
Centralized configuration management across different environments with lifecycles and versioning
Download
Getting Started
Get Involved
Glossary
API – Application Programming Interface
JAXR – Java API for XML Registries
JCR – Content Repository API for Java
JMX – Java Management Extensions
KPI – Key Performance Indicators
LDAP – Lightweight Directory Access Protocol
REST – Representational state transfer
SOA – Service-Oriented Architecture
SOAP – Simple Object Access Protocol
SCXML – State Chart XML
SLA – Service Level Agreement
S-RAMP – SOA Repository Artifact Model & Protocol
SVN – Apache Subversion
UDDI – Universal Description, Discovery and Integration
WADL – Web Application Description Language
WebDAV – Web Distributed Authoring and Versioning
WSDL – Web Services Description Language
WS-I – Web Services Interoperability
XACML – eXtensible Access Control Markup Language