[WSO2Con Asia 2016] Tutorial - Building Services with WSO2 Application Server and WSO2 Microservices Framework for Java
Presenters
Kishanthan Thangarajah,
Associate Technical Lead, WSO2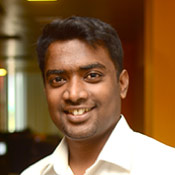 Kishanthan is a member of the platform technologies team at WSO2. He mainly focuses on the WSO2 Carbon Kernel and WSO2 Application Server products. The main responsibility of the platform team is to provide solutions to the organizations' overall platform related requirements such as clustering, caching, multi-tenancy, OSGi based components, artifact synchronization, etc. He is also a committer and a PMC member of Apache Axis2 Java project.
Kasun Gajasinghe,
Senior Software Engineer, WSO2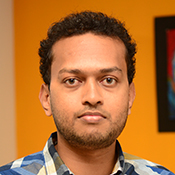 Kasun is a product lead of WSO2 Application Server and the WSO2 Carbon Kernel, which provides the core functionality for the WSO2 middleware stack. He is a key founding member of the Siddhi Complex Event Processing Engine which is now shipped with the WSO2 CEP server. He is an active committer of DocBook project, and Gentoo Linux. As an open source advocate, he has helped to raise awareness of open source in Sri Lanka and has mentored university students.