[WSO2Con Asia 2016] Building Apps Using WSO2 App Dev Platform
Archived Content
This article is provided for historical perspective only, and may not reflect current conditions. Please refer to relevant product page for more up-to-date product information and resources.
Presenter
Dimuthu Leelarathne,
Director, WSO2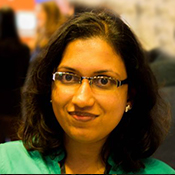 Dimuthu focuses on cloud technologies, the WSO2 Carbon Framework and the WSO2 Identity Server. She provides technical consulting to various WSO2 customers as a platform expert. She is an Apache committer and a member of the Axis2 Project Management Committee, having also contributed to the Apache Rampart and WSS4J projects.