[WSO2Con Asia 2016] Building on WSO2 for a Comprehensive Healthcare Solution
WSO2Con ASIA 2016

WSO2Con - WSO2

8 Mar, 2016
Presenter
Harshavardhan Gadham Mohanraj,
Technical Lead, Zeomega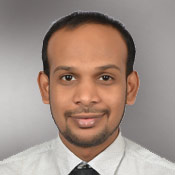 Harshavardhan focuses on WSO2 integration with Jiva – a population health management solution. He has eight years of professional experience in designing and developing enterprise applications and expertise in various domains including mobile, healthcare and browser technology.
Praveen Doddamani,
Technical Lead, Zeomega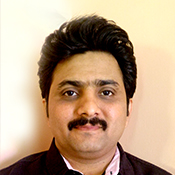 Praveen specializes in developing web services integration frameworks using Python, Java and related technologies. He has been working in the healthcare domain for more than six years. He passionate about open source technologies. He holds a Master of Computer Applications from Karnatak University, India.