[WSO2Con Asia 2016] Creating Microservices with WSO2 Microservices Framework for Java
Archived Content
This article is provided for historical perspective only, and may not reflect current conditions. Please refer to relevant product page for more up-to-date product information and resources.
Presenter
Afkham Azeez,
Director – Architecture, WSO2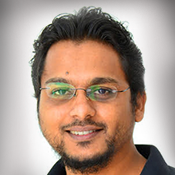 Afkham's key role is to drive efforts focused on the development and enhancement of WSO2 middleware. He is an elected member of the Apache Software Foundation and a Project Management Committee member and a long-time committer for a number of projects. He specializes in distributed computing, highly available and scalable applications, Java 2 Platform Enterprise Edition (J2EE) technologies, and service-oriented architecture.