[WSO2Con Asia 2016] Friendly Enterprise IT: How to Get More Love From Your Team!
Presenter
Shevan Goonetilleke,
Vice President – Operations, WSO2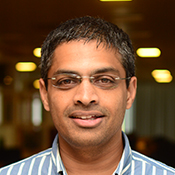 Shevan focuses on operational efficiency and integration between the various teams at WSO2. He is a senior technology executive with over 16 years of global experience in delivering programs within the IT and telecommunications sectors. Prior to joining WSO2, he worked for Deutsche Telekom UK where he led delivery and deployment of digital products across the T-mobile footprint in Europe. Shevan has travelled extensively and has lived and worked in the US, Europe and Asia, carrying a breadth of experience in working with global technology companies.