[WSO2Con Asia 2016] New IT Business Models and Open Source Middleware Economic Value
Archived Content
This article is provided for historical perspective only, and may not reflect current conditions. Please refer to relevant product page for more up-to-date product information and resources.
Presenter
Samisa Abeysinghe,
Vice President – Delivery, WSO2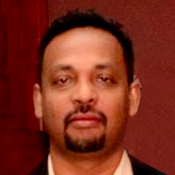 With nearly two decades of experience working for systems integrators and software vendors with global exposure, Samisa, in his current role, leads the delivery of post sales customer satisfaction at WSO2. His current role includes looking after WSO2's technical support and executing development services to help customers implement solutions. Samisa has been a committer of the Apache Web services project since May 2004, and he initiated the Apache Axis2/C project. He has published two books: 'RESTFul PHP Web Services' and 'PHP Team Development', in addition to multiple articles. He has also spoken at numerous industry conferences, including ApacheCon, ZendCon, QCon and WSO2Con among others.