[WSO2Con Asia 2016] Panel Discussion: Creating the Digital Enterprise
Panelists
Isabelle Mauny,
VP – Product Management, WSO2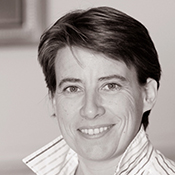 Isabelle leads the WSO2 Madrid office and works with WSO2's engineering, sales, and marketing teams to maximize the customer value of WSO2 middleware products, platforms and solutions. She has more than 20 years of technology, consulting and management experience in Java, application development, middleware, and SOA. Isabelle is a published author and regular speaker on the topics of system administration, application development, and architecture.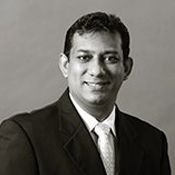 With over 25 years of experience in finance and IT, Conrad Dias is an innovative and result oriented leader who is focused on achieving exceptional results in highly competitive environments that demand continuous improvement. In his current position he leads the operations of Lanka Orix Leasing Company. He strategically directs the company and is responsible for long term planning, establishing partnerships, product management and the entire software development process.
Chandika Mendis,
Senior Vice President and Global Head of Engineering, Virtusa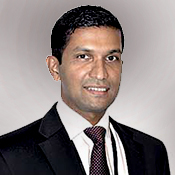 Chandika Mendis leads engineering excellence and innovation for Virtusa and is responsible for global engineering standards, metrics and tools as well as driving a technology innovation culture. Chandika carries over 15 years of experience in IT and provides leadership to the teams that have created key productivity accelerators and differentiators for Virtusa. Prior to Virtusa, he was the Chief Software Architect for a global IT consulting organization, playing an instrumental role in setting up and leading their San Francisco office.
Gina Keune,
Team Lead – Integration and Configuration, Royal Automobile Association

Gina is an IT professional with over 25 years of practical experience in various industries. She has worked for global companies in the transport, manufacturing, logistics, utilities, and presently, membership services. Her career started off as a software developer, moving through roles covering building, managing, implementing, integrating and deploying large commercial applications on both centralized and distributed environments.