[WSO2Con Asia 2016] Service Governance Meets API Governance: A Case Study
Archived Content
This article is provided for historical perspective only, and may not reflect current conditions. Please refer to relevant product page for more up-to-date product information and resources.
Presenter
Kiran Kumar,
Senior Architect, Wipro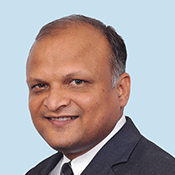 With over 15 years of IT experience Kiran is now working as an enterprise architect at Wipro Technologies – Open Source CoE division. His experience includes designing and development of applications, integration and security gateway architecture and implementations for domains such as banking, insurance, education, manufacturing, e-commerce, energy and utilities for clients from all around the world. He is passionate about serving customers using open source tools and technologies and specializes in SOA, integration and API management. He has also worked with Cloud based architectures and IoT.