[WSO2Con Asia 2016] Tutorial - API Management Strategies and Best Practices
Presenters
Sanjeewa Malalgoda,
Associate Technical Lead, WSO2
Sanjeewa Malalgoda is a key member of the WSO2 API Manager team since its inception. He is a well versed consultant who has been actively involved in designing and building API management solutions for WSO2 customers including many Fortune 500 companies. He has also spoken in numerous conferences related to API management.
Thilini Ishaka,
Associate Lead – Solutions Engineer, WSO2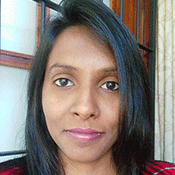 Thilini is currently a part of the Solutions Architecture team at WSO2. She was previously a developer for WSO2 Business Process Server and WSO2 App Factory. She has provided technology consultation for several WSO2 customer engagements. Thilini is a contributor to a number of Apache projects including Apache Axis2, Synapse and ODE of the Apache Software Foundation. Her areas of interest include business process management and information security.