[WSO2Con Asia 2016] Tutorial - Your Path to IoT & Mobility with WSO2
Presenters
Ruwan Yatawara,
Senior Software Engineer, WSO2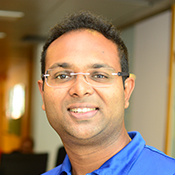 Ruwan is part of WSO2′s EMM/IoT team. His main area of focus is in the application of WSO2 techonolgies to connected devices. He has served as a technology consultannt for customer engagements and is also a past contributor to the development of WSO2′s API management and app management products. Prior to joining WSO2 he worked for Virtusa, where he provided technology consultation for British Telecom PLC.
Dilshan Edirisuriya,
Senior Software Engineer, WSO2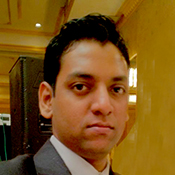 Dilshan is a part of the Mobile team at WSO2. He has over four years of industrial experience in Java/Java EE, Objective C/Cocoa areas and his areas of specialization include mobile computing, Java enterprise edition, Java standard edition, web engineering in PHP, Cocoa application development and game development for Cocoa Touch. He has more than twenty five applications listed at the Apple iTunes store currently. Dilshan is also a Sun Certified Business Component Developer (SCBCD), Sun Certified Web Component Developer (SCWCD) and Sun Certified Java Developer (SCJP).