[WSO2Con Asia 2016] Understanding the API Management Platform
Archived Content
This article is provided for historical perspective only, and may not reflect current conditions. Please refer to relevant product page for more up-to-date product information and resources.
Presenter
Nuwan Dias,
Technical Lead, WSO2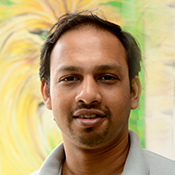 Nuwan's main area of focus is architectural, research, and development aspects of WSO2 API Manager. He has also been involved in many customer engagements where he has assisted people in developing their solutions architecture. Prior to joining WSO2, he worked at Informatics International Limited as a Senior Software Engineer.