[WSO2Con EU 2016] Our G-Reg Journey – From an Individual RXT model, Over a Custom Governance API to a Single Page JS Client
Archived Content
This article is provided for historical perspective only, and may not reflect current conditions. Please refer to relevant product page for more up-to-date product information and resources.
Presenter
Bernd Rehwaldt,
Principal Architect, Msg Systems Ag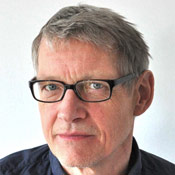 Bernd Rehwaldt, Ph.D., is a principal architect at msg systems ag – a consulting company based in Germany. During the last few years he was focused on service-oriented architecture and how to implement it in enterprises. He likes to experiment with various tools to create a powerful toolbox that supports the governance requirements of their customers. This brought him to WSO2.