[WSO2Con EU 2016] WSO2 Cloud and Platform as a Service Strategy
By

WSO2Con Europe 2016

|

29 Jul, 2016
Archived Content
This article is provided for historical perspective only, and may not reflect current conditions. Please refer to relevant product page for more up-to-date product information and resources.
Presenter
Imesh Gunaratne,
Associate Director/Architect, WSO2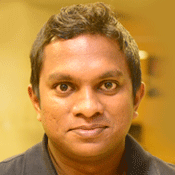 Imesh is the lead of WSO2 Platform as a Service (PaaS) team. He delivers WSO2 PaaS offerings with Apache Stratos, Kubernetes, Cloud Foundry, Apache Mesos & OpenShift. Imesh has provided technical consultancy for many customers on designing and implementing API management, enterprise integration, SOA governance and PaaS solutions at WSO2. He is a committer and Project Management Committee (PMC) member of Apache Stratos project. He currently does research on implementing container based enterprise solutions adhering to microservices architecture with Kubernetes.