[WSO2Con EU 2017] Ballerina Connectors for Seamless Integration
WSO2 Team

Content Writer - WSO2

6 Nov, 2017
Download Slides
Ballerina allows you to connect to any external API or service available published with standard integration protocols to be used in the implementation of your services or applications. Ballerina ships with a number of inbuilt connectors that are commonly used in the integration space. It also provides the convenience of developing your own custom connectors to be used seamlessly in your integrations. This session will cover the following in order to guide you through writing your own connectors:
What are connectors and how are they useful for integration?
Writing a connector with Ballerina conforming to standards and best practices
Writing services and applications to consume the connectors in your integrations
Presenter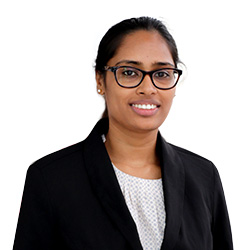 Maheeka Jayasuriya
Associate Technical Lead, WSO2
Maheeka is a part of WSO2's ESB and integration teams where she contributes to ongoing development efforts of those products. She has also provided technical consulting on a number of customer engagements, mainly related to integration. She is currently involved in the development of the Ballerina language and contributes to Ballerina composer where she also leads development efforts of the Ballerina transformer, a visual data mapping solution. Previously, she led efforts to get ESB on the cloud, which resulted in the launch of WSO2 Integration Cloud.