[WSO2Con EU 2017] Continuous Integration, Delivery and Deployment: Accelerate Innovation and Drive Business Results
Download Slides
Continuous integration, continuous delivery, and continuous deployment are essential practices adopted by agile organizations to meet the new demands of digital transformation. Ultimately, the goal is to accelerate development and test processes and get new code out to production fast. Enterprises that make this shift effectively can open up new revenue channels, enhance customer service and engagement, and stand out from their competition – all the while reducing operational cost, time, and risk. This talk focuses on sustainably flowing ideas into the hands of customers in the form of innovative digital capabilities and applications, and continuously improving the digital business with CI/CD.
Presenter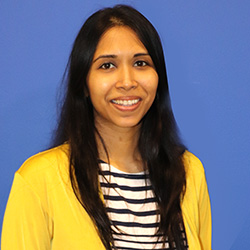 Dakshitha Ratnayake
Senior Lead Solutions Engineer, WSO2
Dakshitha is in the Solutions Architecture and Technical Sales team at WSO2. She previously worked with the WSO2 Developer Studio. She has hands on experience in Java/J2EE technologies and has worked on designing and implementing software solutions in the fields of healthcare information systems and content management systems for telecommunications providers prior to her employment at WSO2.