[WSO2Con EU 2017] Keynote: Digital Transformation in the Guise of a Regulation - PSD2 and Open Banking
Download Slides
Digital transformation opportunities present themselves in many forms. Changes in customer behavior, the shift in social norms, the rise and collapse of certain industries, regulatory measures could all potentially be a digital transformation opportunity. However, enterprises need to remember that opportunities aren't always easily recognizable. What seems like a threat today, could be a game changer for your business in the next 5 years.
Cue Open Banking. Banks who viewed PSD2 and Open Banking as an imminent threat are now looking at it as a catalyst for digital transformation. However, a blurred line exists between concept and reality. What are the key technology elements to leverage for a long-term strategy? How to sustain this by matching internal competencies to external drivers? And when they look back on this regulation in five years, will they consider themselves a survivor or a thriver? This keynote will cover:
The role of PSD2 in redefining banking as we know it
The journey from Open APIs to Open Banking - An ecosystem for digital transformation
Thinking beyond 2018 - Building an Open Banking strategy for long-term success
Concept to Reality - Realising the digital transformation opportunities of Open Banking
Presenter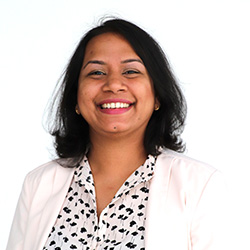 Seshika Fernando
Head of Financial Solutions, WSO2
Seshika heads the financial solutions team at WSO2 where she builds financial industry-specific solutions using WSO2's middleware platform. She also works closely with potential customers looking to deploy a financial solution, providing ongoing consulting. Throughout her career, she has had extensive experience in providing technology for investment banks, regulators and stock exchanges from across the globe.