[WSO2Con EU 2017] GDPR Impact on Consumer Identity and Access Management (CIAM)
Download Slides
Building a correct consumer identity and access management (CIAM) strategy is a real challenge and an integral cornerstone of any digital transformation process. CIAM mainly focuses on connecting consumers, managing and securing consumer data, and analyzing identity behaviors to provide a more engaged customer experience. GDPR is a real challenge and forces business to rethink and redefine their CIAM strategies.
This session will mainly focus on discussing the key challenges in building the GDPR complaint CIAM strategy and best practices. It will cover the following areas:
The role of a CIAM strategy in digital transformation
Connecting with consumers through self-service registration and social registration
Consumer identification and verifications
GDPR impact on CIAM strategy
Roadmap for GDPR compliance
Presenter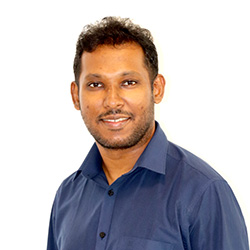 Sagara Gunathunge
Director, WSO2
Sagara is a part of the team that spearheads WSO2's architecture efforts related to identity & access management. Previously, he was involved in developing WSO2 Application Server (now a part of WSO2 Enterprise Integrator) and WSO2 Governance Registry. He specializes in J2EE, Spring, Web Service and enterprise integration related technologies. He is also a PMC member of Apache Axis and Apache Web Services Projects and currently serves as the Vice President of the Apache Web Services project.