[WSO2Con EU 2017] How a Large Organization Weighted on a WSO2 Integration Platform Architecture
Download Slides
In this talk, Thomas explains how they designed and built an integration platform around WSO2 ESB to expose internal services to external applications (SaaS, external partners) and how this became a central component of the collaboration between every actor of integration projects.
This was built for a very big group (more than 200 000 employees) with very large and distributed IT departments (hundreds of applications, thousands of flows and thousands of IT people). This had an impact on the project because it required distinctive features from the solution:
Maximum isolation between projects - multiple projects use the same WSO2 instances, but they don't want to force deployment on the same schedule when possible
Easy development environment setup
Continuous deployment integration
Integrated environment and credentials management
High availability
These requirements had an impact on every step of the project from naming conventions to deployment automation and middleware monitoring.
The presentation focuses on the design of this solution, how it was built, how it made collaboration between developers, technical teams, architects and projects managers easier, and what they learnt along the project.
Presenter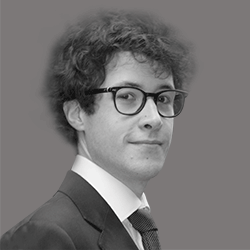 Thomas Cordival
Managing Director, enioka Haute Couture
Thomas is a senior all-around architect with a focus on complex projects requiring integration between multiple applications, stacks, and organizations. He has contributed to multiple successful projects, working in different contexts using multiple technologies, both as a software developer and as an architect. In order to spread his vision of high-quality software development and enabling customers to build projects despite today's IT complexity, Thomas co-founded enioka Haute Couture.