[WSO2Con EU 2017] Implementing Data Exchange Infrastructure in Government
Download Slides
e-Government Center of Moldova is a public agency developing and running the main e-government platform services. At the heart of e-Government in Moldova is MConnect, which is the National Interoperability Platform based on WSO2 products that enables data exchange between various central public bodies. The platform has been in production for almost 3 years, continuously connecting more data sources and consumers. This session describes governmental data exchange needs, list the common obstacles in implementing a nationwide data exchange platform, discuss the choices between interoperability architectures, explore achieved results, and explain the lessons learned as well as future plans envisioned for legal, organizational, semantic, and technical issues. The MConnect platform is a reusable concept for other governments.
Presenter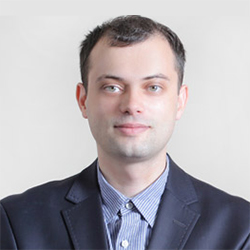 Artur Reaboi
Enterprise Architect, e-Government Center of Moldova
Artur has been a consultant for the e-Government Center of Moldova for more than 6 years; he's been actively involved in conceptualization and the actual technical implementation of the e-Government platform services and their integrations. His objectives include enabling business processes alignment, conceptualizing valuable technology investments, and validating the quality of technology solutions, as well as ensuring long-term operational sustainability.