[WSO2Con EU 2017] Integration Platform Strategy for Digital Transformation
Download Slides
Enterprise integration has been evolving for several decades and has been going through drastic changes. In this session, we focus on the future trends in enterprise integration and how WSO2 integration addresses these needs.
Overview of enterprise integration: past, present and the future
Integration Service: Is it an anti pattern in future enterprise architecture?
Importance of integration in modern enterprises
Integration beyond the ESB: integrating services, systems, data and identities
The role of integration in microservices, Internet of Things (IoT) and APIs
Redefining scaling and performance
Developer experience: visual modeling, debugging and tracing
Hybrid integration: on-premise, integration Platform as a Service (iPaaS) and iSaaS
Presenter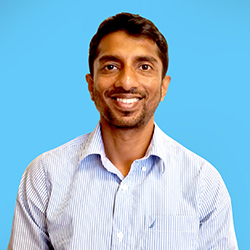 Mifan Careem
Senior Director - Solutions Architecture, WSO2
Mifan has extensive experience in SOA and industry specific solution architectures and specializes in spatial architectures and GIS, eGovernment cloud, emergency management, and big data analytics. In his role, he works closely with customers liaising with WSO2 Engineering and Sales teams to analyze and define domain specific solution architectures in client domains. He is also a lead architect for many global projects, including the national initiative to build a cloud-based SOA platform for local government bodies in Sri Lanka.