[WSO2Con EU 2017] Internal Digital Transformation: Transform Your Enterprise IT
Download Slides
Digital transformation is often viewed as an external facing strategic initiative that enables enterprises to gain a competitive advantage. However, all enterprises too have a large technology footprint that helps them with their operations internally. The scale of this footprint has the potential to hinder productivity and motivation if there is no strategy around how this technology is managed. In this session, Shevan will discuss, with examples, why enterprises should look at internal digital transformation. He will also talk about the challenges faced in internal digital transformation projects and key considerations that will ensure success.
Presenter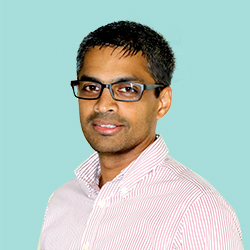 Shevan Goonetilleke
Chief Operating Officer, WSO2
Shevan is responsible for the overall operational execution of the company. He is a senior technology executive with extensive global experience in delivering programs within the IT and telecommunications sectors. Prior to joining WSO2, he worked for Deutsche Telekom UK where he led delivery and deployment of digital products across the T-mobile footprint in Europe. Prior to that, he worked for Virtusa Corporation, where he rose through various technical and management positions and spent several years leading large technology programs for global clients with responsibility for revenue, growth, and delivery.