[WSO2Con EU 2017] Jump to the Next Curve with DevOps
Download Slides
Enterprises are adopting DevOps over routine ops at a rapid rate. The primary objectives of adopting DevOps are to increase agility and to save more cycles so corporates can pay more attention toward innovation. Over time, WSO2 has gained an immense amount of DevOps experience by running their own cloud and helping customers become successful in their own cloud platforms.
In this session, Chamith will talk about the advantages of adopting DevOps, what WSO2 has done in the DevOps space, WSO2's managed cloud service, and how customers can benefit from what WSO2 has learned the hard way, without investing cycles to re-invent the wheel.
Presenter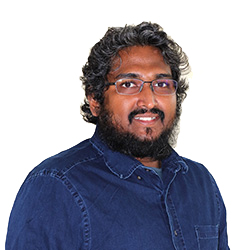 Chamith Kumarage
Associate Director/Architect, WSO2
Chamith has over eight years of experience in computer systems and network administration and currently oversees WSO2's overall Public and Managed Cloud operations. He was an original author of the Texplorer Project and is interested in platform and infrastructure virtualization, distributed computing, Cloud technologies, IT security, IT automation and orchestration. He is an active member of the Lanka Linux User Group (LK-LUG) that advocates the use of free and open source software applications.