[WSO2Con EU 2017] Microservices for Enterprises
Download Slides
Microservice architecture (MSA) is fast becoming a popular architecture pattern in today's agile enterprises. Its iterative architecture and development methodologies are attracting the interest of architects who need continuous delivery to fulfill business needs. But, is every characteristic of MSA new or even pragmatic? Can MSA alone help you solve your enterprise challenges? Middleware plays a key role in successful MSA-based implementations. Using the correct middleware capabilities enable enterprises to fully leverage advantages provided by MSA, and ensures ease of implementation and faster time to market.
In this session we will discuss
Real-world examples that give insights into MSA requirements
Details of an architect-friendly pragmatic approach for MSA
Essential middleware capabilities required to resolve challenges in MSA
Where you can utilize supporting technology such as continuous integration, containerization and container as a service (CaaS)
How to leverage the WSO2 enterprise middleware and cloud platform to implement architectures designed using MSA
Presenter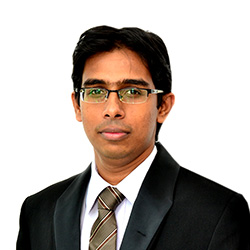 Kasun Indrasiri
Director – Integration Architecture, WSO2
Kasun is a key member of WSO2's architecture team that drives development efforts of WSO2 integration platform. Previously, he was involved in developing WSO2 Enterprise Service Bus as a product lead of WSO2 ESB and he has authored the book, "Beginning WSO2 ESB". He is an elected member of the Apache Software Foundation and a Project Management Committee member and a committer for the Apache Synapse open source ESB project. Kasun has provided technology consulting on numerous customer engagements by helping to successfully design and implement solutions for integrating Web Services, REST, SAP and various other technologies.