[WSO2Con EU 2017] Streaming Analytics Patterns for Your Digital Enterprise
Download Slides
The WSO2 analytics platform provides a high performance, lean, enterprise-ready, streaming solution to solve data integration and analytics challenges faced by connected businesses. This platform offers real-time, interactive, machine learning and batch processing technologies that empower enterprises to build a digital business by connecting various enterprise data sources to enhance your experience in understanding the data and to increase internal productivity.
This session explores how to enable digital transformation by building a data analytics platform. It will discuss the following topics:
WSO2 Data Analytics Server architecture
Understanding streaming constructs
Patterns of processing data in real-time, incrementally and with intelligence
Applying patterns to your domains
Deployment patterns
Presenter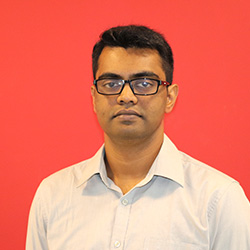 Sriskandarajah Suhothayan
Associate Director/Architect, WSO2
Suho is a part of the architecture team that drives research and development efforts of WSO2's real-time analytics platform. His expertise is in realtime event processing and parallel computing solutions. He is the co-founder of WSO2 Siddhi CEP and previously involved in driving WSO2 Complex Event Processor as a product lead. He also provides technology consulting on customer engagements and does part-time lecturing, mainly focusing on the analytics technology areas.