[WSO2Con EU 2017] The Role of Open Source and Community in an Enterprise
Download Slides
Today, IT takes center stage in an organization's business model. They consist of interrelated architectural, co-operational and financial arrangements designed and developed to achieve its strategic goals and objectives. The products and/or services the organization offers or will offer are based on the arrangements that are built on the IT infrastructure.
Open source software (OSS) is capable of bringing down average IT expenditure of companies. Cost reduction isn't only about spending less on software licenses, but also about increased efficiency in an organization's IT setup. For example, the real value is higher, mainly because reused OSS code tends to be of higher quality when compared with equivalent proprietary.
In this session, we will discuss the economic value of open source middleware for achieving the objectives in an enterprise.
Presenter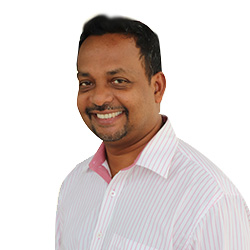 Samisa Abeysinghe
Chief Engineering and Delivery Officer, WSO2
With nearly two decades of experience working for systems integrators and software vendors with global exposure, Samisa leads the delivery of post sales customer satisfaction at WSO2. His current role includes looking after WSO2's technical support and executing development services to help customers implement solutions. Prior to his current role, Samisa played the role of VP of engineering at WSO2 where he was looking after the engineering team building the WSO2 product platform. He has been a committer in the Apache Web services project since May 2004, and initiated the Apache Axis2/C project. He has also published two books: 'RESTFul PHP Web Services' and 'PHP Team Development.'