[WSO2Con EU 2017] Travis Perkins - Our Digital Transformation & the Importance of Integration
Download Slides
Travis Perkins is currently undergoing a largescale digital transformation program. Their current systems have served the business well over the past 30+ years, but they need replacing to enable better, more efficient business processes, and to also easily enable their digital agenda. Integration is a key part of any digital transformation, and at Travis Perkins, the integration department has been created as a technical service team that take overall accountability for the complete life-cycle of integrations.
They take project requirements, and build them with an enterprise view, governing against principles, policies and standards to achieve maximum repeatability and reusability. This transformation has been difficult and the team has hit many stumbling blocks, but they now have a successful team that is engaged, committed, and delivering on many fronts. This session will take you through their journey and provide some insight into the learnings throughout.
Presenter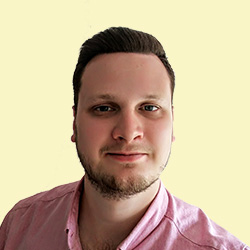 Christopher Stone
Head of Integration, Travis Perkins
Chris has worked in the IT industry for Travis Perkins for 10 years. He started his career in a technical role as a trainee software developer, and spent around 8 years in various technical roles working on a wide variety of business projects in various teams and business areas, learning a variety of technologies. Just over 2 years ago, Chris took the move into management and stepped into a development manager role, looking after a number of projects and delivery teams. Just over 1 year ago, Chris was asked to build the integration capability at Travis Perkins and has since been building up the team, working with partners and defining best practice and processes of this vital contributing department to the digital transformation of Travis Perkins.