[WSO2Con EU 2017] WHO CARES? A WSO2 Cloud Oriented Reference Architecture for Patients Home Caring
Download Slides
Home care plays an important role in the Clinical Pathway Management Process and, in particular, the post-recovery process. Regardless of who carries out the caregiving activities, a flexible and robust software infrastructure is crucial for patient monitoring and management. Home Caring Systems is focused on a holistic vision of the patient and so it needs to strictly integrate the patient's home with a wide network of healthcare services (i.e. hospitals, surgeries, psychological care centers, etc.) as each will cater to the specific aspects of the patient's requirements. This integration is complex as it covers devices (electromedical devices, homecaring robots), applications (EHR, healthcare monitoring systems, early warning systems, domain specific applications), humans (patients, caregivers, doctors, psychologists) and field services (logistics, patient transport).
WSO2, with its complete and modular architecture, is an outstanding solution for this scenario, as it implements the right level of cooperation, orchestration, and integration between the home and healthcare services. A wise mix of WSO2 modules represent an excellent response to home caring requirements. After several experiments, a balanced set of modules (IoT, API, IS, EI, and analytics) was selected and an effective solution was designed, representing a proven and robust cloud oriented reference architecture for home care systems.
Presenter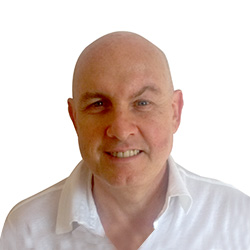 Raffaello Leschiera
Solution Architect, Engineering Ingegneria Informatica
Raffaello is a Technical Manager and Solution Architect with more than 30 years' experience spanning a wide range of business verticals; these include telecommunications, aerospace, transport, finance, public administration, and healthcare. Given his expertise in dealing with new technical challenges, since 2008, he has been actively engaged in improving IT innovation for the healthcare market. His mantra in this activity is "watching the problem with different eyes and with a different and unconventional point of view." He is a member of WfMC, IEEE Computer Society, PMI organizations; he is also PMP®, PRINCE2® Practitioner and ITIL® v3 Foundation certified.