[WSO2Con EU 2017] WSO2 Unleashed: Full Stack Automation, Pitfalls and Solutions
Download Slides
In digital transformation, structured data exchange is a key success factor. This allows to easily add new services and facilitates operation of digital solutions in a simple way. On the other side, flexibility is key. It increases the acceptance of the management and developers for such a platform and lowers the connection costs per application as more applications with different architectures can be integrated. However, adding flexibility also adds complexity to the architecture, which in turn makes automation crucial.
In this presentation, Gion Sialm (Head of IAM and Application Integration, FOITT) and Nils Eckert (Integration Consultant, Yenlo) shows how the full stack of WSO2 can be automated. The full stack includes both the platform and the configuration of APIs, queues, users, etc. They also explain solutions for some common pitfalls of WSO2 components.
Presenter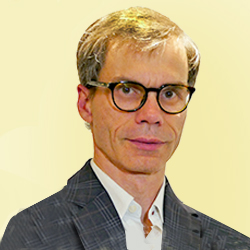 Gion Sialm
Head of IAM and Application Integration, FOITT
In his role, Gion provides consulting to the top management of FOITT and its key customers. He's currently establishing the two largest exchange platforms in the Swiss Government based on WSO2 technology. Previously, he set up enterprise and e-government identity and access management solutions as well as cloud services for the Swiss Government. Gion counts over 20 years of experience in industry, research, and government. This includes managing, architecting, and engineering projects of web applications through highly scalable distributed services, such as SOA and REST with OAuth and SAML for enterprise applications and mobile platforms.