[WSO2Con USA 2017] Brokerage as a Service (BaaS), Transforming Fidelity Brokerage Technology Delivery Systems Using WSO2 Integration Platform and SOA Design Patterns
Fidelity Brokerage Technologies (FBT) operates a high volume 24X7 brokerage delivery platform, noted in the industry for its availability and uptime during extremely turbulent times in the market. FBT has integrated its delivery channels over a multi-tier SOA delivery model via SOAP and legacy mainframe interfaces using proprietary and open architectures.
This session will discuss FBT's objectives to evolve is proprietary delivery system to a Brokerage as a Service (BaaS) platform by leveraging the WSO2 integration platform and other products in the middleware stack.
Presenter
David Bonaccorsi,
Director Architecture, Fidelity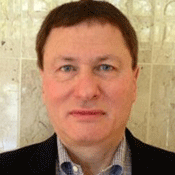 David P. Bonaccorsi Senior's current responsibilities include being a chief architect for Fidelity Brokerage Technologies' (FBT) API management strategy, governance registry and essential components of the FBT Brokerage as a Service (BaaS) platform. He is also responsible for providing enterprise architecture contributions to the reengineering of FBT Producer Services. He has 40 years of development experience as an IBM Business Partner, IBM SWG developer and a Fidelity architect with a broad background in WSO2 products, IBM AIM Middleware and IBM AIM Industry solutions deployed for customer services and CRM.
John Marcotte,
Director of Architecture, Fidelity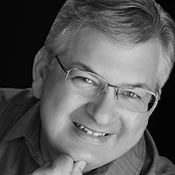 John joined Fidelity in 1996 and has served in multiple IT management roles across several business lines since then, including brokerage, mutual funds/asset management, capital markets, life insurance/annuities, HR/payroll, and defined contribution(4o1K) teams. His current responsibilities include guiding the future roadmap for API management as a revitalized platform for Fidelity's internal and external business partners and developer communities. He also is a key leader in working to modernize the mainframe platform that still runs a significant amount of workload for Fidelity for both individual investors as well as advisors. Over John's career, he has focused on middleware and its many evolutions including its role in supporting SOA from both a development and operational perspective. Before Fidelity, John spent several years with other large businesses including Nynex (now Verizon), AIG, Raytheon, Liberty Mutual, among others.