[WSO2Con USA 2017] Building an End-to-End Integration Scenario with WSO2 Integration
The WSO2 Integration platform enables the integration of applications, services, data and cloud services. This session explores how enterprises can connect, mediate, orchestrate and manage interactions between applications, services, data and cloud using the WSO2 Integration platform to build a real world integration scenario from the ground up.
Presenters
Dushan Abeyruwan,
Senior Technical Lead, WSO2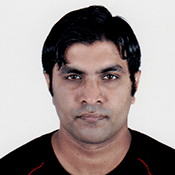 Dushan is currently a part of WSO2's team that provides support to customers in production. His expertise is in the integration technology area and has previously contributed towards developing WSO2 Enterprise Service Bus. He also provides WSO2 QuickStart Program consulting services to assist customers in implementing enterprise integration patterns that support their business requirements. Dushan is a Sun-Certified Java programmer with experience in developing enterprise applications using the latest Java J2EE technologies.
Presenter
Kasun Indrasiri,
Director – Integration Technology, WSO2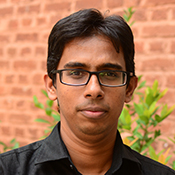 Kasun is a key member of WSO2's architecture team that drives development efforts of WSO2 integration platform. Previously, he was involved in developing WSO2 Enterprise Service Bus as a product lead of WSO2 ESB and he has authored the book, "Beginning WSO2 ESB". He is an elected member of the Apache Software Foundation and a Project Management Committee member and a committer for the Apache Synapse open source ESB project. Kasun has provided technology consulting on numerous customer engagements by helping to successfully design and implement solutions for integrating Web Services, REST, SAP and various other technologies.