[WSO2Con USA 2017] Is It Time to Update My Open Source Strategy?
WSO2 Team

Content Writer - WSO2

22 Mar, 2017
The industry continually changes and so does the role and importance of open source. This session presents some practical advice on updating your open source strategy in harmony with your digital transformation strategy, cloud strategy, talent strategy, license strategy, and more.
Presenter
Jonathan Marsh,
Vice President – Strategy, WSO2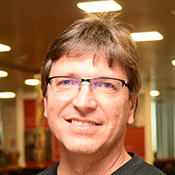 Jonathan Marsh joined WSO2 in 2006 and has served as VP of Business Development and currently is the VP of Strategy, helping develop and implement scalable models for sales, marketing, partnerships, alliances, and OEM programs. Prior to joining WSO2, Jonathan spent nearly a decade at Microsoft where he worked to develop and standardize an array of XML and Web Services technologies.