[WSO2Con USA 2017] Keynote: The Blockchain's Digital Disruption
Almost a decade ago, little-known open-source cryptocurrency called Bitcoin made its debut with little fanfare. Its underlying technological innovation has now caught the world's attention; developers, startups, corporations, academic institutions, and governments are all examining what blockchain technology can solve. Currency, assets, identity, trade settlement, cross-border payments, privacy and regulation are areas being explored. This session will explore the past, present, and future of blockchain technology and how it may influence your business.
Presenter
Catheryne Nicholson,
Founder, BlockCypher, BlockCypher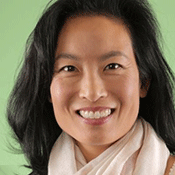 Catheryne Nicholson is the CEO and co-founder of BlockCypher, a Blockchain Web Services (BWS) company. BlockCypher's blockchain-agnostic infrastructure exposes simple web APIs for developers to easily build reliable blockchain applications. BlockCypher runs multiple open and private blockchains at-scale on their same infrastructure. Catheryne is an engineer, entrepreneur, mother, and former U.S. Naval Officer. She has built large-scale software platforms in education, energy and emissions management, CRM, and defense systems for companies such as MommaZoo, C3, Siebel Systems, and Northrop-Grumman. She graduated from the U.S Naval Academy and Stanford University and holds a BS in Aerospace Engineering, an MS in Environmental Engineering, an MBA, and is a registered PE in Mechanical Engineering.