[WSO2Con USA 2017] Using WSO2 IoT Server as an Enterprise Mobility Management Platform
IoT and mobile computing are at the heart of many organizations' digital transformation initiatives. Together, these technologies are enabling enterprises to innovate new business models and solutions that enhance customer and partner interactions, optimize supply chain logistics, and improve operational efficiency.
This talk will focus on how you can leverage WSO2 IoT Server's capabilities to architect your IoT solutions. Learn how device manufacturers and enterprises can connect and manage devices, build apps, manage events, secure devices and data, and visualize sensor data in a scalable manner. The will also explain the IoT Server's complete and secure enterprise mobility management (EMM/MDM) solution that aims to address mobile computing challenges faced by enterprises today.
Presenter
Sumedha Rubasinghe,
Director – API Architecture WSO2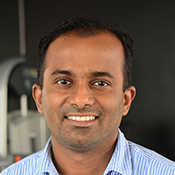 Sumedha is part of the team that spearheads architecture efforts on the conceptualization and enhancement of WSO2's IoT offerings. Previously, he contributed to the successful implementation of data, SAP and repository-based integration projects, as well as many WSO2 quickstart development consulting engagements. He is an active committer in the Apache Axis2 project.
Ruwan Yatawara,
Associate Technical Lead, WSO2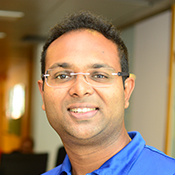 Ruwan is part of WSO2's EMM/IoT team. His main area of focus is in the application of WSO2 technologies to connected devices. He has served as a technology consultant for customer engagements and is also a past contributor to the development of WSO2's API management and app management products. Prior to joining WSO2 he worked for Virtusa, where he provided technology consultation for British Telecom PLC