[WSO2Con USA 2017] WSO2 Partner Program – Engaging with WSO2
Archived Content
This article is provided for historical perspective only, and may not reflect current conditions. Please refer to relevant product page for more up-to-date product information and resources.
WSO2 firmly believes that applying the concept of collaboration is crucial to providing customers innovative and reliable solutions. Together with our ecosystem of partners, we develop enterprise solutions that improve return on investment and enhance overall customer experience. Commitment and collaboration is key. That is the reason that WSO2 has established a mutually beneficial partner program, geared to increase the level of engagement through various joint activities, may it be solution development or marketing. This session will address every aspect of the program and how partners can grow their businesses through collaboration.
Presenter
Nirosh Perera,
Senior Director – Partnerships and Training, WSO2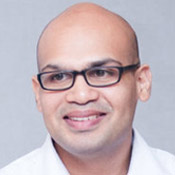 In his role, Nirosh oversees global partnerships and is responsible for the overall training functionality of WSO2 among its partners and customers. Prior to joining WSO2, Nirosh worked with Sri Lankan Airlines, the national carrier of Sri Lanka in the sales and marketing division, where he handled a portfolio of clients. He has also gained experience in the IT sphere, working as an UI Engineer at Virtusa Corp, a global IT services company.