[WSO2Con USA 2018] Applying Agile Software Development Principles to WSO2 Product Configuration Management Processes
By

WSO2 Team

|

22 Jul, 2018
Download Slides
By leveraging strong backgrounds in software development and systems administration practices, the EagleTG team was able to create an agile process for capturing product configuration nuances, apply them to the new WUM-updated WSO2 product instances, then deploy them into these multiple isolated environments.
In this session, Neil will explore their 'deployer build' process, which allows them to deliver a fully configured stack of components that development teams can use in isolated environments as well as promote to staging and production environments.
Presenter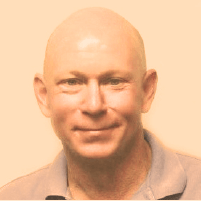 Neil Custer
Senior Enterprise Systems Engineer/Developer, Eagle TG
With over 30 years of hardware, networking, and software development experience, in his current role Neil determines the operational methods and integration of various WSO2 middleware products supporting the development of enterprise-capable software modules (mostly Java), web services (develops with CXF and Axis2 frameworks), and other J2EE components in an enterprise SOA architecture. His present team is building and improving enterprise-capable software artifacts on several WSO2 middleware components.