[WSO2Con USA 2018] Architecting for Container-native Environments
Download Slides
Containers are becoming the standard way to package and deploy applications. Going beyond just containers, enterprise apps increasingly depend on a large set of ecosystem projects providing rich features such as high availability, sidecar architecture patterns for security/monitoring, and distributed tracing.
Running an existing application on a container doesn't automatically make it container native. This session will explore architectural choices for making applications and integration services first class citizens in a container native environment.
Presenter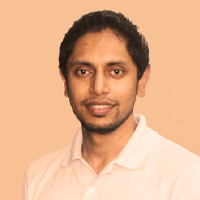 Chintana Wilamuna
Director - Solutions Architecture, WSO2
Chintana is a part of WSO2's solutions architecture team that provides consultancy to customers to help them identify technology requirements and implement various projects in key technology areas, ranging from integration, analytics, API management, and security. He has provided technology consulting on customer engagements including architectural guidance, integration of web services, print process automation and online management solutions.