[WSO2Con USA 2018] Design and Implementation of the Veridium Authenticator: A Biometric WSO2 Federated Authenticator
Download Slides
The Veridium Authenticator (VA) is a biometric federated authenticator available for the WSO2 Identity Server. The VA federated authenticator is IEEE 2410-2017 certified and provides biometric SSO capabilities for most iOS and Android mobile devices using facial, voice, fingerprint, and 4Fingers(tm) recognition. VA can be used with a dedicated app (available for iOS and Android in the App Store and Play Store) or embedded in existing apps using our client SDK. Veridium Authenticator provides two types of SSO experiences: QR-code and push notification.
In QR mode, the user is shown a time-sensitive QR code. The user scans the QR-code and is prompted for one or more biometric authenticators on their mobile phone. In push mode, the service provider (SP) redirection includes identity information for sending a push notification to the user's mobile phone where they are asked for biometric authentication.
In either case, successful authentication results in authorization via SAML or OIDC redirection back to the SP. The flexible WSO2 Identity Server allows for many different biometric configurations including primary authentication, 2FA, MFA or escalated transactions.
In this session, John will describe the VA design, implementation and customer deployments using WSO2 Identity Server in front of many SPs including GSuite, AWS, Dropbox, Office365, Citrix Netscaler and Storefront.
Presenter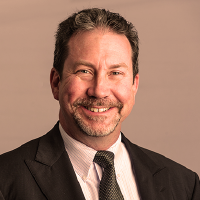 John Callahan
Chief Technology Officer, Veridium
Dr. John Callahan is responsible for the development of the company's world class enterprise-ready biometric solutions, leading a global team of software developers, computer vision scientists and sales engineers. He has previously served as the Associate Director for Information Dominance at the U.S. Navy's Office of Naval Research Global, London UK office, via an Intergovernmental Personnel Act assignment from the Johns Hopkins University Applied Physics Laboratory. John completed his PhD in Computer Science at the University of Maryland, College Park.