[WSO2Con USA 2018] How to Build an Agile Enterprise
Download Slides
We have seen agility make its way into the development and projects of most enterprises. However, it isn't clear that the project level agility has created enterprise agility. In fact, there is a significant concern that microservices and serverless architectures are storing up technical debt for the future.
In this session, Paul will look at the interaction between enterprise agility and integration agility. He will explore the architecture and methodology required for enterprise agility and outline a roadmap to increase agility at the enterprise level.
Presenter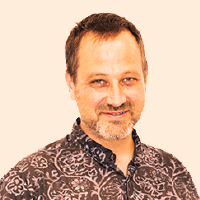 Paul Fremantle
CTO and Co-Founder,WSO2
Paul is the CTO and Co-founder of WSO2. He has a long history of working in open source and middleware, including work on Apache Axis2, Synapse and WSO2 Carbon. Paul recently received his PhD from the University of Portsmouth for his thesis addressing how personal middleware can improve IoT security and privacy. He is a visiting lecturer at Oxford University, and has published a number of peer reviewed articles and has two patents. Paul previously worked at IBM where he was an STSM.