[WSO2Con USA 2018] Hybrid Cloud API Management: API Microgateways Anywhere
Download Slides
On-premise only and cloud-only API management has their own perks. The cloud provides a rapid deployment model and low total cost of ownership while on-premise solutions offer higher performance, security, and compliance. To get the benefits of a SaaS environment, but with the greater control offered on-premise, you need to combine the two.
Deploying the API gateway next to your backend services not only reduces the network latency between the backend service and the gateway but also allows you to adhere to the security and compliance requirements of your organization. With this approach, you will be able to separate management from the traffic delivery layer. Which means if your services are deployed in a container management system like Kubernetes on any cloud such as Google, AWS, Azure, etc., the gateway can be deployed as a container on the CMS while other API management components are deployed in WSO2 API Cloud. During this session, we will discuss following topics in detail.
The benefits of a hybrid deployment model for managing APIs
Whether hybrid API management is the right option for you
How the WSO2 hybrid API management solution works
Role of regional gateways, microgateways and deployment patterns
Presenter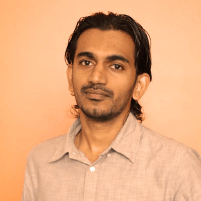 Sanjeewa Malalgoda
Senior Technical Lead, WSO2
Sanjeewa Malalgoda is the senior technical lead and a key member of the WSO2 API Manager team since its inception. He spearheaded architectural, research, and development aspects of WSO2 API Manager. He is a well versed consultant who is actively involved in designing and building API management solutions for WSO2 customers, including many Fortune 500 companies. He has also spoken in numerous conferences related to API management.