[WSO2Con USA 2018] Microservices, Containers, and Beyond
Download Slides
Microservice architecture (MSA) is here to stay. It is the natural evolution of SOA or as some call it, "it's SOA done right". Containers and container-based service deployments compliment and accelerate the adoption of MSA. Today you do not plan for maintenance windows in a production platform. You have blue/green type platform updates with strategies like traffic shadowing. All of that agility has become a reality with microservices, clean architectures, and container-based deployment and orchestration. This talk is a discussion of what's next in this highly agile, massively distributed environment. It will focus on fine tuned DevOps processes, governance, and observability in a massively distributed container native microservices platform.
Presenter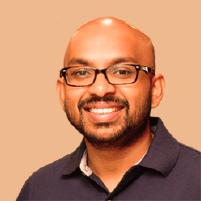 Nuwan Bandara
Director - Solutions Architecture, WSO2
In his role, Nuwan works closely with WSO2 customers, which include Fortune 1000 companies, to design and develop highly scalable systems to meet their specific requirements. Post implementation, he takes technical ownership and is responsible for customer success of the many projects he oversees. Nuwan has over 10 years of industry experience with particular expertise across the e-government, finance, education, and healthcare verticals. He also has research and development experience in several European Union software research projects during his time at Cirquent GmbH/NTT Data (Munich, Germany). Previously, Nuwan served in multiple roles in the WSO2 Engineering Team ranging from software engineering, technical leadership, product management, and architecture.