[WSO2Con Asia 2018] Architecting for Container-native Environments
Download Slides
Containers are becoming the standard way to package and deploy applications. Going beyond just containers, enterprise apps increasingly depend on a large set of ecosystem projects providing rich features such as high availability, sidecar architecture patterns for security/monitoring, and distributed tracing.
Running an existing application on a container doesn't automatically make it container native. This session will explore architectural choices for making applications and integration services first class citizens in a container native environment.
Presenter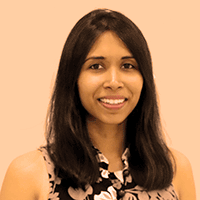 Dakshitha Ratnayake
Associate Director/Solutions Architect, WSO2
Dakshitha is in the solutions architecture team at WSO2. She has over 7 years of experience in the team, leveraging software engineering and solution engineering to deliver solutions to business and technology challenges, as well as engaging in team management, communication, and strategic planning to develop and manage technical relationships with clients.