[WSO2Con Asia 2018] Digital Journey of Janashakthi Insurance PLC with SOA Framework and Business Agility
In this session Kuganathan will explore how Janashakthi leveraged WSO2 to create new enterprise-wide digital capability to deliver unprecedented levels of business performance and customer satisfaction.
Presenter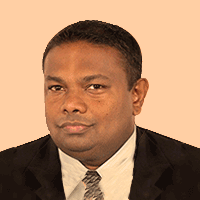 Kuganathan KV
Head of IT, Janashakthi Insurance PLC
Kuganathan is a seasoned business, digital and IT strategist for the financial sector. He has over 23 years of experience, with 5+ years at the C-level. Kugan is known for his innovative, creative and results-oriented leadership in building and transforming the financial model into digital businesses. Before joining Janashakthi as the Chief Information Officer, he transformed the National Development Bank PLC to be Sri Lanka's leading mobility banking solution provider for its loyal customers by heading their digital & IT strategy. Further he initiated and headed the eBanking division at Hatton National Bank PLC.