[WSO2Con EU 2018] A Visual Canvas for Judging New Technologies
Download Slides
In today's fast-paced world, the technology landscape changes rapidly. The agents of these changes are new emerging technologies, which sometimes even create, destroy, or transform segments. In a shifting world, prevailing advantages are fleeting. Organizations that can master change and ride technology waves owns the future.
Not all emerging technologies live up to their promise. Every year, as a part of annual planning, most organizations need to decide relevance, impact, and the probability of success of emerging technologies and pick their bets. Although it is a regular decision there is no widely accepted framework for evaluating emerging technologies.
As a solution to this problem, we present Emerging Technology Analysis Canvas (ETAC), a framework to assess an individual emerging technology as a solution to this problem. Inspired by the Business Model Canvas, It represents different aspects of technology visually on a single page. This approach includes a set of questions that probe the technology arranged around a logical narrative. The visual representation is concise, compact, and comprehensible in a glance.
Presenter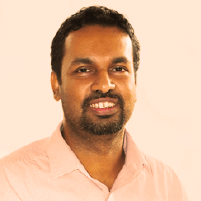 Srinath Perera
Vice President - Research, CTO Office, WSO2
Srinath is a scientist, software architect, and a programmer that works on distributed systems. He is a member of the Apache Software Foundation. He is a key-architect behind several widely used projects such as Apache Axis2 and WSO2 Stream Processor. Srinath has authored two books about MapReduce and frequent author of technical articles. He received his Ph.D. from Indiana University, USA, in 2009. As VP of Research at WSO2, he heads the research team and is also responsible for studying current markets, technologies, and future trends for WSO2.