[WSO2Con EU 2018] Designing the Continous-* Pipeline
Download Slides
All organizations want to adopt an agile approach and update production regularly with changes and/or enhancements. As a result, there is a high demand for continuous-integration and continuous-delivery pipielines within organizations. During this session, Chamith will introduce seven easy steps that organizations can follow when building CI/CD pipelenes, best practices to use when building pipelines, and technologies such as platform native installers. He will also discuss selective product updates that WSO2 offers and how organizations can build and run WSO2 solutions on multiple infrastructure platforms.
Presenter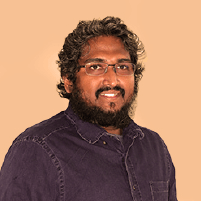 Chamith Kumarage
Architect/ Associate Director, WSO2
Chamith has over 10 years of experience in public, private, and managed cloud systems. He is an Architect at WSO2 and his work involves dealing with Cloud technologies and compute platforms such as, AWS, Azure, and Kubernetes. He was an original author of the Texplorer Project and is interested in platform and infrastructure virtualization, distributed computing, Cloud technologies, IT security, and IT automation and orchestration. He is an active member of the Lanka Linux User Group (LK-LUG) that advocates the use of free and open source software applications.