[WSO2Con EU 2018] Enhancing Business Agility: An End-to-end Solutions Architecture Use Case
Download Slides
Businesses constantly need to enhance customer experiences. This requires them to digitally transform and provide services in a timely, personalized manner. That's why businesses need to become integration agile in order to create business agility and overcome challenges to meet customer demands.
In this tutorial, we will explore a use case where an airline is trying to enhance its customer experience by making various airline information services available to customers and allowing them to manage their travel experience. We will define a real-world use case where a traveler wants to interact with an airline system via a web portal and mobile app.
To facilitate the integration requirements for these client-facing applications, we will define a solutions architecture that interacts with disparate back-end systems. This architecture will be based on WSO2 Enterprise Integrator, WSO2 API Manager, WSO2 Identity Server, and WSO2 Stream Processor. We will also show how to make use of DevOps and CI/CD techniques in general to achieve agility.
Presenter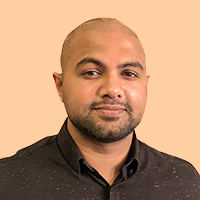 Chathura Kulasinghe,
Associate Lead Solutions Engineer, WSO2
Chathura is part of WSO2 Solutions Architecture team. He is currently based in the UK office and mainly helps customers in Europe and the UK. He is also involved in activities such as WSO2 workshops, meetups, and trainings as a speaker/facilitator and frequently engages in customer visits in the region to help with architectural reviews and discussions. Chathura joined WSO2 in 2012 and has 11 years of experience in the industry. Prior to joining WSO2 he also has worked as a software engineer in the banking industry actively involving in enterprise application development and using middleware.