[WSO2Con EU 2018] Simplifying Digital Transformation with an "API Aware" Mindset
Download Slides
Most businesses nowadays have set out on their journey of digital transformation. Unfortunately, most businesses have not really understood what digital transformation is. Most think there is an end to the journey and it could be approached just like any other project. In this session, Mitra Innovation and Travis Perkins debunk the most common misconceptions on digital transformation and introduce a lean, pragmatic approach to it. It all starts by being "API Aware". They will explore what the WSO2 Integration Agile Platform brings to the table in order to make every stakeholder API aware in their digital transformation journey, in a lean manner with predictable results.
Presenters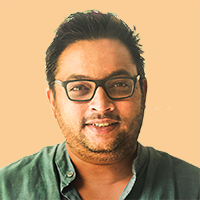 Sudaraka Jayashanka
CTO and Chief Architect, Mitra Innovation
Sudaraka is a highly focused result oriented industry leader, tech guru, and a veteran in managing complex IT solutions and digital transformations for enterprises as well as entrepreneurs. He has over 16 years of experience in the industry in software development, software architecture and design, research and development, IT infrastructure, project management, and product development for diversified business verticals such as the public sector, finance, health, construction, telecommunication, utility, rail and transport, supply chain, and logistics. Sudaraka is passionate in applying technology for sustainable growth in businesses and also to make the world a better place.
Mark Carter
Enterprise Integration Architect, Travis Perkins
Mark Carter is a highly motivated, enthusiastic, committed, and experienced integration architect, currently focused on integration architecture for the enterprise at the Travis Perkins Group. He has over 14 years experience in the IT industry across software development and architecture within the finance and retail sectors. Mark has experience working on large transformation projects including Group ERP and warehouse management, designing end to end integration solutions for SaaS, cloud, and on-premise systems. He is responsible for establishing an Integration Centre of Excellence, which will help define the future technologies and capabilities that make up the Travis Perkins Group Integration Platform.