[WSO2Con EU 2018] Systems Integration at the Leading Global Luxury Marketplace
Download Slides
Farfetch.com partners with over 700 of the world's best luxury boutiques and brands, located from Tokyo and Toronto to Milan and Miami. This unique business model guarantees an unparalleled range of luxury fashion from established brands.
The Farfetch website and apps serve customers in 10 languages with offices in 11 cities globally. Farfetch express ships from over 700 partners in 40 countries to 190 countries worldwide with same day delivery in 10 cities. Systems integration is at the heart of Farfetch as connecting the partners to the Farfetch platform is key for delivering an amazing experience to their customers.
In this session, Farfetch will share their experience of being global in an extremely fast-paced environment. They will explore the challenges they faced and the strategy of their integration platform which was enabled by WSO2 integration components.
Presenter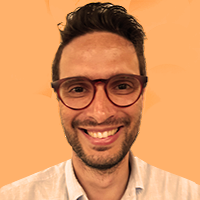 Vasco Rocha,
Head of Engineering - Platform Services, Farfetch
Vasco joined Farfetch in 2015 with the challenge of leading the integration area. He started his career working in database performance. After a few years, he started managing people and teams and never looked back. In his role at Farfetch, he built from scratch the integration team and lead the development of FFLink – Farfetch Integration Platform using WSO2 ESB as the backbone. He backups up is role with over 13 years of experience, including 3 years as Director of Architecture on a multi national healthcare company at his previous company.