[WSO2Con EU 2018] Systems Integration at the Leading Global Luxury Marketplace
Download Slides
Do you have difficulty when connecting with APIs, providing API integration, managing your APIs or dealing with protocols provided by APIs? If yes, this is the perfect session for you. In this session Piseth will provide a full understanding on:
Managing API integrations, API security, and API requests (TPS)
Allowing a single protocol for API requests
Troubleshooting quickly
Presenter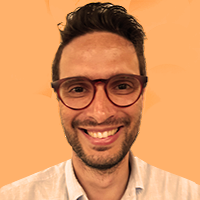 Vasco Rocha,
Head of Engineering - Platform Services, Farfetch
Vasco joined Farfetch in 2015 with the challenge of leading the integration area. He started his career working in database performance. After a few years, he started managing people and teams and never looked back. In his role at Farfetch, he built from scratch the integration team and lead the development of FFLink – Farfetch Integration Platform using WSO2 ESB as the backbone. He backups up is role with over 13 years of experience, including 3 years as Director of Architecture on a multi national healthcare company at his previous company.