[WSO2Con Asia 2018] Streaming SQL in the Real World
Download Slides
Every continuous collection of events represent an action, that can be categorized and recognized in this universe. Steaming SQL is one of the techniques utilized to process massive amounts of streaming events to find real-time responsiveness on changing real-world conditions. In this session, Vidura will discuss with example how steaming SQL has been heavily utilized to battle real-world challenge.
Presenter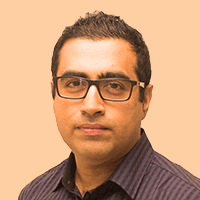 Vidura Gamini Abhaya
Senior Director - Solutions Architecture, WSO2
Vidura is Senior Director - Solutions Architecture at WSO2. In his role he provides technical guidance to customers in architecting solutions based on their current and future needs, using the WSO2 platform. Prior to joining Solutions Architecture, he was Senior Director - Engineering and has lead Analytics, Integration, Platform and Financial Solutions teams. He is an experienced technologist and an executive with over 15 years of global experience in the software industry covering many domains such as finance, logistics, aviation and energy having worked in the US, Europe and Australia.