Automating an Integrated API Supply Chain Using a Cloud-Native Architecture
By

Niroshika Priyadarshani

18 Aug, 2020
Cloud-native architectures have evolved over the past decade to meet the demands of adaptive digital platforms. Deployment automation, frequent rollouts, resiliency, and fault tolerance will play a key role in the success of these digital platforms. In this session, Lakmal will discuss the importance of cloud-native architectures and platforms to build effective digital platforms.
Video
Slides
Presenter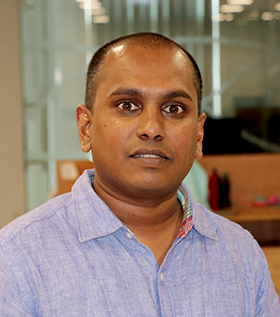 Lakmal Warusawithana
Senior Director - Developer Relations, WSO2
Lakmal has a long history of working in open-source, cloud, and DevOps technologies and has been Vice President of the Apache Stratos PaaS Project. Lakmal is an architect and a contributor for containerization and deployment orchestration for Ballerina, a cloud-native programing language. Lakmal has also presented at numerous events, including ApacheCon, CloudOpen, QCon, JaxLondon, Cloud Expo, Cloudstack Collaboration Conference, WSO2Con, and many tech meetups.